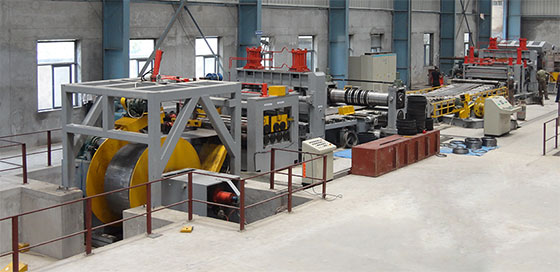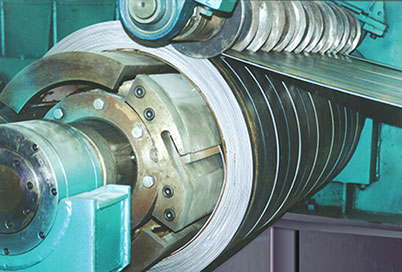 12.7x2200 Slitting line
The Slitter Line is used to slit the thin steel strip in coil into several narrow strips of certain size. The slit strips are then rewound into coils, for which welded pipes, cold-formed sections and presswork are manufactured.
Slitter is committed to helping you achieve your production goals by supplying the most productive, high yield, flexible, reliable, and safe slitting line available.
No matter how confined your space or demanding your application, we can make Slitter production solutions work for you. From complete coil processing systems to individual components for retrofits, we stand ready with innovative, engineered technology.
Coil car→ Uncoiler → Coil peeler and leveler→ Crop shear → Passing bridge→ Guide unit→ Slitting machine→ Scrap baller→ Pit accumulator→ Pre-separator→ Tension unit, overarm separator→ Re-coiler→ Coil discharging car→ (Turnstile). The hydraulic Unit and PLC Control.
| | |
| --- | --- |
| SPECIFICATIONS: | |
| - Material to be processed | : Hot rolled, cold rolled steel. |
| - Yield strength | : Max. 360Mpa |
| - Material thickness | : 2.0~12.7mm |
| - Slitting width | : 500~2200mm |
| - Slitting piece | : 5– 20 |
| - Line Speed r | : Max.50m/min |
| - Raw coil weight | : 30,000kg |
| - Min. slit width | : 55mm |
| - Total power | : 500kW |