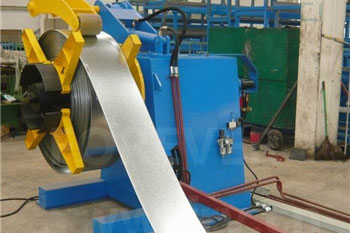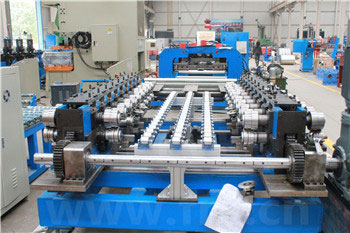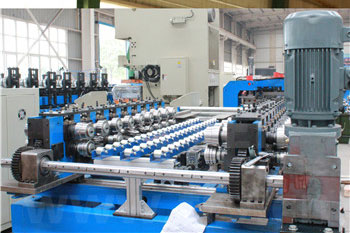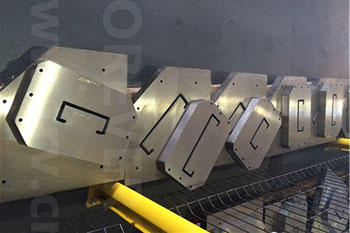 C&Σ auto-quick adjust forming line
Forming machine: Adopts separated stander, machine base adopts welded structure, feeding and guiding device goes through distressing dealing; fine carbon steel roller shaft; with strengthener to make sure the products' precision. Different sizes of one profile can be achieved through change spacers conveniently.
Main machine transmission mode: Double cantilever gear transmission, the purling length and height are adjustable automatically by servo-motor. Horizontal adjustable by servo- motor, all the purling sizes change only by one set rollers.
Flow: Un-coiling–Leveling–Punching &Cutting- Guiding—Guiding— Roll forming—Automatic run out table.